Rejuvenate Yourself With a Day of Beauty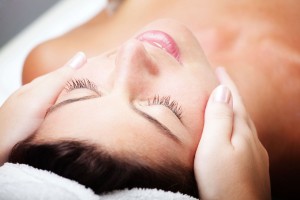 From the moment you walk through our doors your daily stress begins to melt away. We focus on 110% client satisfaction. Because we are a full-service salon and day spa, we are able to offer a number of services performed only by skilled and highly trained professionals.
Eyelash Extensions
For those of us who want more volume or length in our lashes, and a beautiful Natural, or Sophisticated look with no hassle! See More…
Wax & Tint
Mix and match our services! Check out our wax & tint price list.
Facials & Skin Care
Let the aromas treat your senses while the ingredients bring health, beauty and balance to your skin. See more… 
Nail Enhancements
En Vogue Sculptured Nail Systems represents a true breakthrough product – the avant-garde of artificial nails. Our chemistry is based on up-to-date polymer science and our developments and products incorporate the latest technology. Read more…
Hands & Feet
Your hands and your feet speak volumes about how you treat yourself. You deserve some pampering! See more…